Dunhuang Flying Deer Puzzle -1000 Pieces Square Jigsaw Puzzle
★ADVANCED CHALLENGE: The Bgraamiens Puzzles –Dunhuang Deer- was created according to one of Dunhuang Murals' representative and classic animal elements– Deer, which is the symbol of Luck. This is a 1000 pieces artwork worthy of any skilled puzzler. This is definitely a great test for the puzzler fanatic to enjoy!

★SPECIFICS: Includes 1000 extra large puzzle pieces made of sturdy chipboard on recycled paper. Completed puzzle dimensions: 26.7 x 26.7 inches. 100% customer satisfaction guarantee.

★1000 PIECES OF FUN: Challenge your family and friends and provide hours of fun and entertainment piecing this remarkable puzzle together, sure to become a permanent addition to your home.

★MORE TO PUZZLE BUILDING: Art jigsaw puzzles are a fun, inexpensive way to enjoy beautiful works of art first hand! Use to boost skills: hand-eye coordination, motor skills, problem-solving, etc.

★Easy Operation – Backsides of pieces are divided into several areas with different colors and dots, which helps to make work easier
Description
Dunhuang Deer Jigsaw Puzzles

26.6 inches / (Or Customized size).

CMYK full-color printing (With the best Heidelberg Printer).

Square,Round,Rectangle,Oval,Heart,Star Triangle and any other special shape.

1.Selecting eco-friendly raw material.

2.Back sides of pieces are divided into several areas with different colors and dots, which helps to make work easier.

3.Offering an affordable price but excellent quality.

4.Fine polished guarantees smooth surface.

5.Meeting all international standards for safety.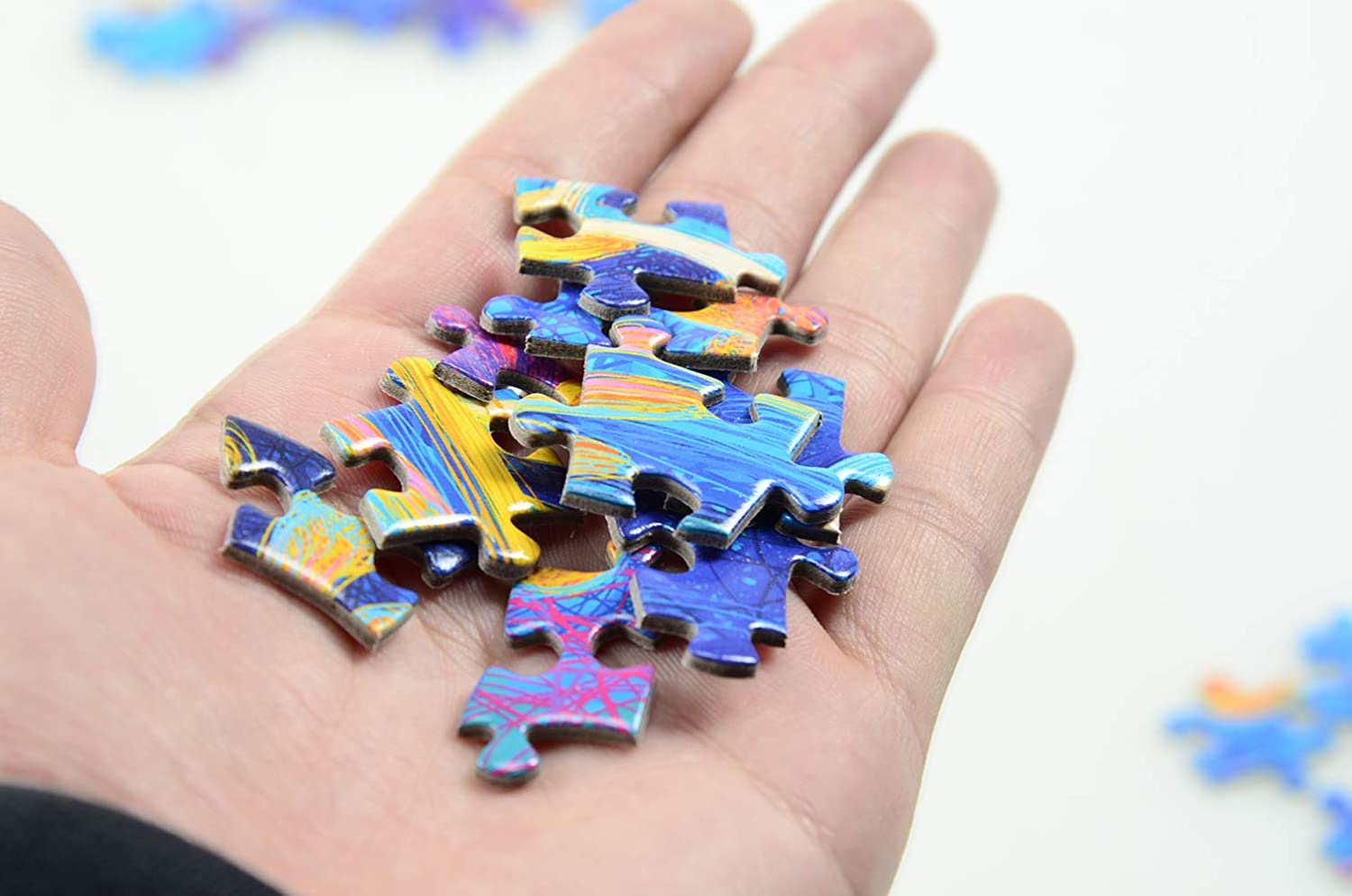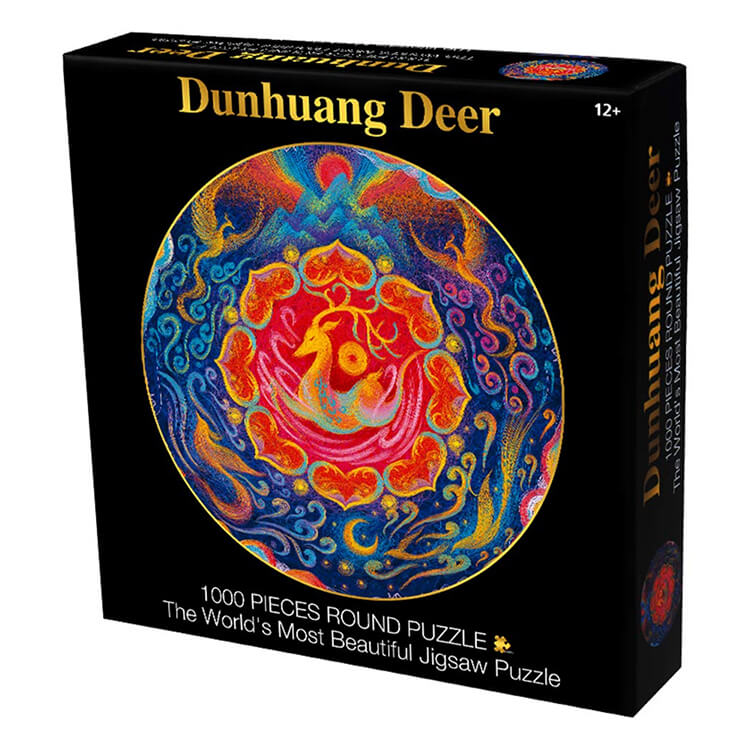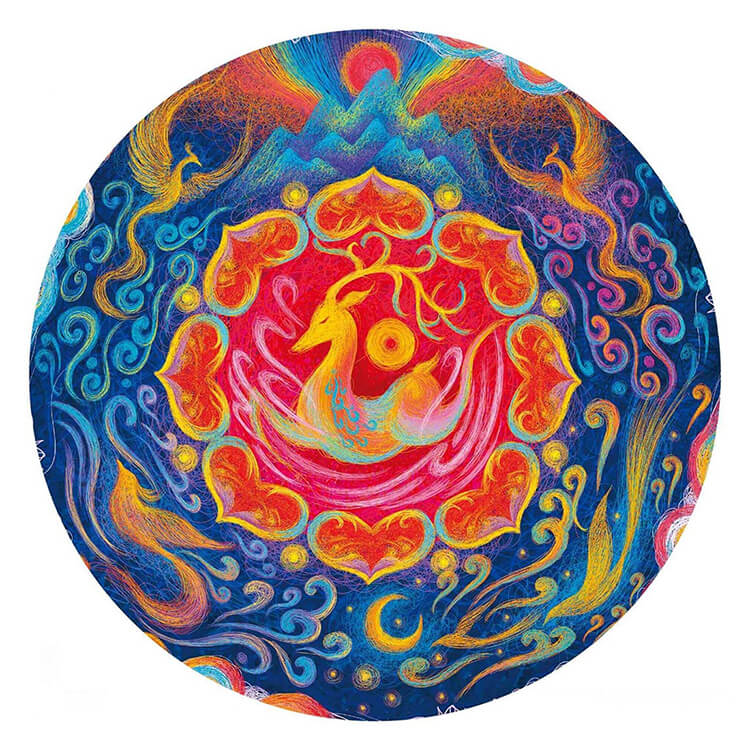 The discovery of Dunhuang literatures in China Dunhuang Mogao Grottoes in 1900 shocked the academic world in both China and the West. These Dunhuang literatures are precious heritage in studying the historical culture of China, the culture of Central Asia and even the civilization of the world. From 1907 to 1909, lot's of Western archaeologists and explorers tried to ship these documents out from China by all means, so that Dunhuang documents in Mogao Grottoes scattered in other countries including the Britain, France, Japan, Russia and the United States. Before the 20th century, a comprehensive subject centering on Dunhuang Grotto art and the theories of Dunhuang studies has formed, named Dunhuangology. Dunhuang Grottoes is a synthetical art combined with architecture, painted statues and murals. The forms and frameworks of the buildings vary with the change of their contents and functions.
In order to let people who are fond of art and puzzle at the same time know more about different cultures and civilizations of the world, Bgraamiens created this Dunhuang Culture series Puzzle. We chose 3 representative and classic animal elements from Dunhuang Murals—Peacock, Dragon, Deer.
Specification
Jigsaw puzzle:1000PCS
Finished Size:24 x 24 inch
Package Size:9.25*9.25*2 inch
Weight: 700g
Package Inlcuded
1 x 1000 Piece Jigsaw Puzzle
Only logged in customers who have purchased this product may leave a review.